In Memory of Roger Swan: Metro Vancouver's first Black SkyTrain attendant on conquering life's challenges
In Memory of Roger Swan: Metro Vancouver's first Black SkyTrain attendant on conquering life's challenges
"I wanted to tell this story all my life."
Those were some of the last words that Roger Swan mentioned in his phone interview with TransLink's social media team in January 2021 before he passed away. Roger achieved many firsts in his life. He was the first Black SkyTrain Attendant in Metro Vancouver and one of the first Black Transit Operators in the region. He was also a husband, a father and a grandfather, an avid basketball player for many years, as well as a gifted photographer and lover of music, especially Motown.
Although his last few years were spent in Maple Ridge, Roger lived in various locations in both Canada and USA. His was a life full of adventures and challenges, which he overcame with dignity and determination.
Roger was born in 1940 in Raeford, North Carolina. Growing up with five other siblings, he was an inquisitive child. Racial segregation was prominent in the South at that time: Jim Crows laws ruled towns and cities with an iron first. The laws legitimized racism, preventing Black people from sharing public transportation and all other public facilities, from schools to theatres, and restaurants with white people. Little Roger was perceptive to the injustices and asked his parents questions only a child could.
Upon noticing how Black people were prohibited from entering stores through the same door as white people, he asked his mom, "Why are there signs on the store that say 'White' and 'Coloured'?" Roger remembered how when walking downtown, he would need to stand aside if there were white people coming towards him. He recalled, "One day I was walking downtown with mom, and I looked in the yard, and there were people in the yard suntanning." He asked his mother, "Mom, if they hate us so much, why do they want to look like us?"
Once, Roger's father suddenly instructed Roger's siblings and him to lay down on the floor in his family home and be quiet. "The Ku Klux Klan is marching," he would later explain. The presence of the KKK was vivid in Roger's other memories, from the sight of burning crosses to seeing three Black men hanging from the trees: "The worst thing [he] had ever seen in [his] life."
When Roger was just twelve, both his parents passed away. His siblings and he had to move around frequently and lived in different places until they found their home with foster parents: Sister Georgia and Brother Jackson. They were able to go back to school and were kindly taken care of by their new family. "Every night, Sister Georgia would made sure we were covered. Every morning, she made sure we had hot breakfast. And she made sure we had 20 cents in our pockets to pay for lunch at school."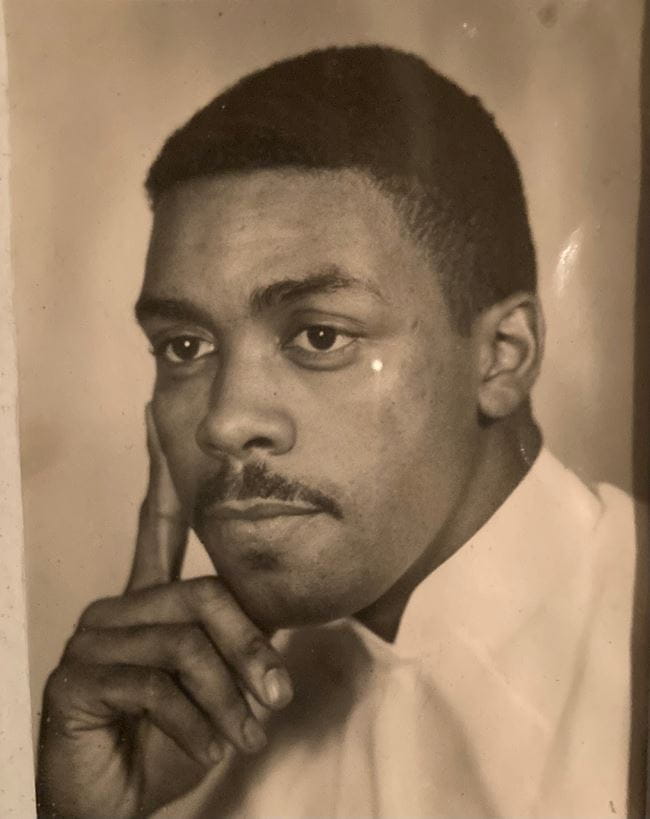 Roger often used to sit down and talk with his foster father, who was a minister, about God. "I couldn't understand why God would take our mom and dad from us." Brother Jackson would respond with reassurance, "God don't put things on you that you cannot handle." This belief guided Roger throughout his life.
In high school, Roger played basketball, baseball, and was part of the band. He graduated with honors and went on to serve in the United States Air Force in 1961. A talented photographer stationed at McChord Air Force Base in Tacoma, Washington, he was almost assigned to work as a frontline photographer in Vietnam. It was a highly risky job, and Roger recalled how stressful the situation was. In the end, the job was filled by someone else and he stayed back.
Roger was able to utilize his professional photography skills later, taking photos of an iconic site in Seattle, the Space Needle. The facility was built for the 1962 World's Fair—the Century 21 Exposition whose theme was 'The Age of Space'. When the opening ceremony took place, Roger was one of the photographers selected to capture the opening of the facility, as well as President John F. Kennedy's visit on that day.
Before leaving the Air Force in Tacoma, Roger used to visit Vancouver, BC, on the regular basis. He met his wife Carol in Vancouver, and the two were married in 1965. In the 1970s, Roger was hired as a bus operator with BC Hydro, which ran public transit in the region at that time. He remembered being one of only two Black bus operators when he was hired.
In the mid-1980s, Roger joined SkyTrain, working there for nearly 30 years before retiring in 2012. He was the first Black SkyTrain attendant in Metro Vancouver. One of his first supervisors, Mike Richard, has fond memories of Roger, "We had lots of fun, and he was quite a character. We lost a good one when he retired, but he would always check in once-in-a-while in the years since. He loved his job, our customers, and his co-workers."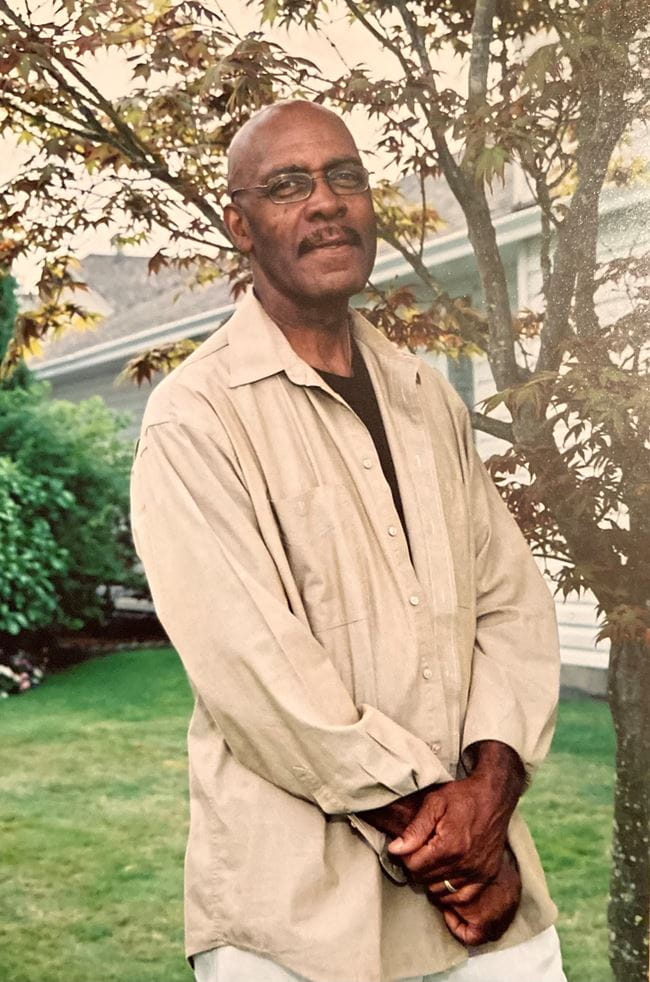 As his life story demonstrates, Roger was aware of social injustices from an early age and saw the importance in remembering the past. He commented, "History has the tendency to repeat itself. You learn from history. People should never stop talking about what happened in the past. Keep educating yourself and never stop learning."
Roger shared his perspective on the significance of Black History Month. "We've had some Black leaders going back historically. Some of my most inspirational leaders were Muhammad Ali and Martin Luther King. But if you go to Black communities, there were Black leaders that never got the recognition and never got the notoriety. The reason why we are today, it's because of the work of so many people."
Despite all the challenges, carrying a bright smile and positive outlook wherever he went was Roger's life mantra.
"You know, it was a bad beginning. But I would like to encourage everybody to not give up on life. Just keep on working. Things will work out."
TransLink would like to express our condolences for the Swan family's loss. We'd also like to thank trailblazers like Roger for sharing his story, and in turn, helping us better understand struggles Roger and so many others have undergone to work through adversity. We are honoured to be able to share his story.